Computational Geometry starts with graphics and motion.  What my grandkids love – Geometry Dash.
---
I absolutely love code.org/frozen puzzles to put into action graphics and motion.  Snowflakes are unique like every student.  Start by having students cut snowflakes virtually, then with paper.
---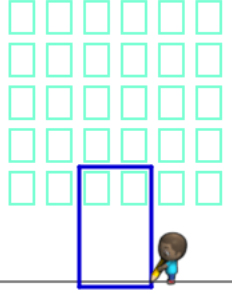 The Windows – Analyze attributes of 2D shapes. Practice counting to 100 with sets of 10.
TEKS Example: 111.4 (b)(8)(A) Create 2D shapes based on given attributes.
---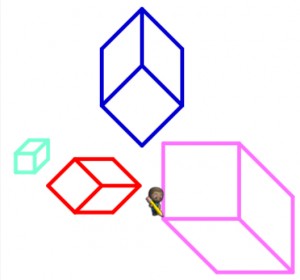 The Cubes Perspective – Describe the measurable attributes of 3D shapes. Make shapes with paper, toothpicks/marshmallows, design cities. Build a foundation of persistence.
---

Crazy Circle Illusion
Circle Illusion Code in Pyret
Circle Illusion and Nature